Description
The Application of the WUCAM1080P Series Camera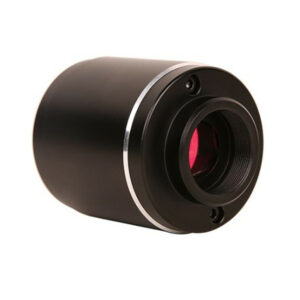 Figure 1‑1WUCAM1080P Series Camera
The WUCAM1080P series camera is intended to be used for the acquisition of digital images from the stereo microscope, biological microscope or online interactive teaching. The basic characteristics are listed as below:
Sony Starvis back illuminated CMOS sensor
USB,WiFi(AP mode) multiple video outputs
With strong ISP and other related processing functions
ToupView/ToupLite software for PC
iOS/Android app for smart phones or tablets
WUCAM1080P Series Camera Datasheet and Functions
Order Code

Sensor & Size(mm)

Pixel(μm)

G Sensitivity

FPS/Resolution

Binning

Exposure(ms)

WUCAM1080PA

Sony
IMX307(C)

1/2.8″(5.57×3.13)

2.9×2.9

1300mv with 1/30s

50@1920*1080(USB)

50@1920*1080(WiFi)

1×1

0.01~1000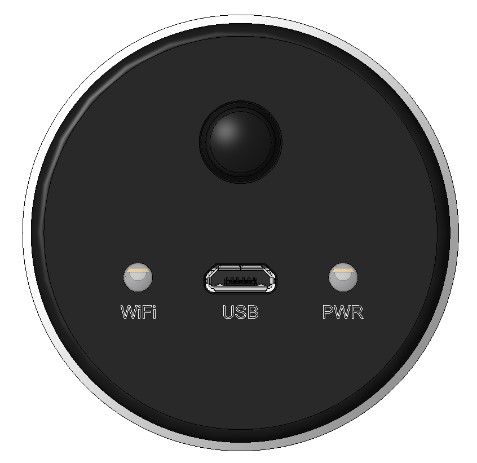 Figure 2‑1Available Ports on the Back Panel of the Camera Body
Interface and Indicator

Function Description

Micro USB

Connect to 5V power supply with Micro USB cable,Camera provides WiFi AP connection mode;

Connecting to PC with Micro USB cable, Camera provides UVC function.

WiFi LED

WiFi function indicator

PWR LED

Power indicator

Video
Output Interface

Function Description

USB Video Interface

Connecting USB port of PC for video transfer; MJPEG format video, supported 50fps@1080P;

WiFi Interface

Support 802.11b/g/n protocols in AP mode; 50fps@1920*1080 H264 encoded video and Jpeg image capture; supportup to 3 clients, 1 client connection is the best.

Other Function

Function Description

Color Technique

Ultra-Fine Color Engine;

ISP Function

Exposure(Automatic/ Manual Exposure) , Gain,White Balance(Automatic / Manual / ROI Mode), Sharpening, 3D Denoise,Saturation Adjustment,Contrast Adjustment,Brightness Adjustment,Gamma Adjustment,Color to Gray,50HZ/60HZ Anti-flicker Function, Anti-flicker, Mirror/Flip

Capture/Control SDK

Windows/Linux/macOS/Android Multiple Platform SDK;

Recording System

Still Picture or Movie

PC Requirements

CPU: Equal to Intel Core2 2.8GHz or Higher

Memory: 4GB or More

WiFi Adaptor: Support 802.11 b/g/n

Display:19" or Larger

CD-ROM

Operating Environment

Operating Temperature (in Centidegree)

-10°~ 50°

Storage Temperature (in Centidegree)

-20°~ 60°

Operating Humidity

30~80%RH

Storage Humidity

10~60%RH

Power Supply

USB DC 5V/1A Adapter
WUCAM1080P Series Camera Packing Information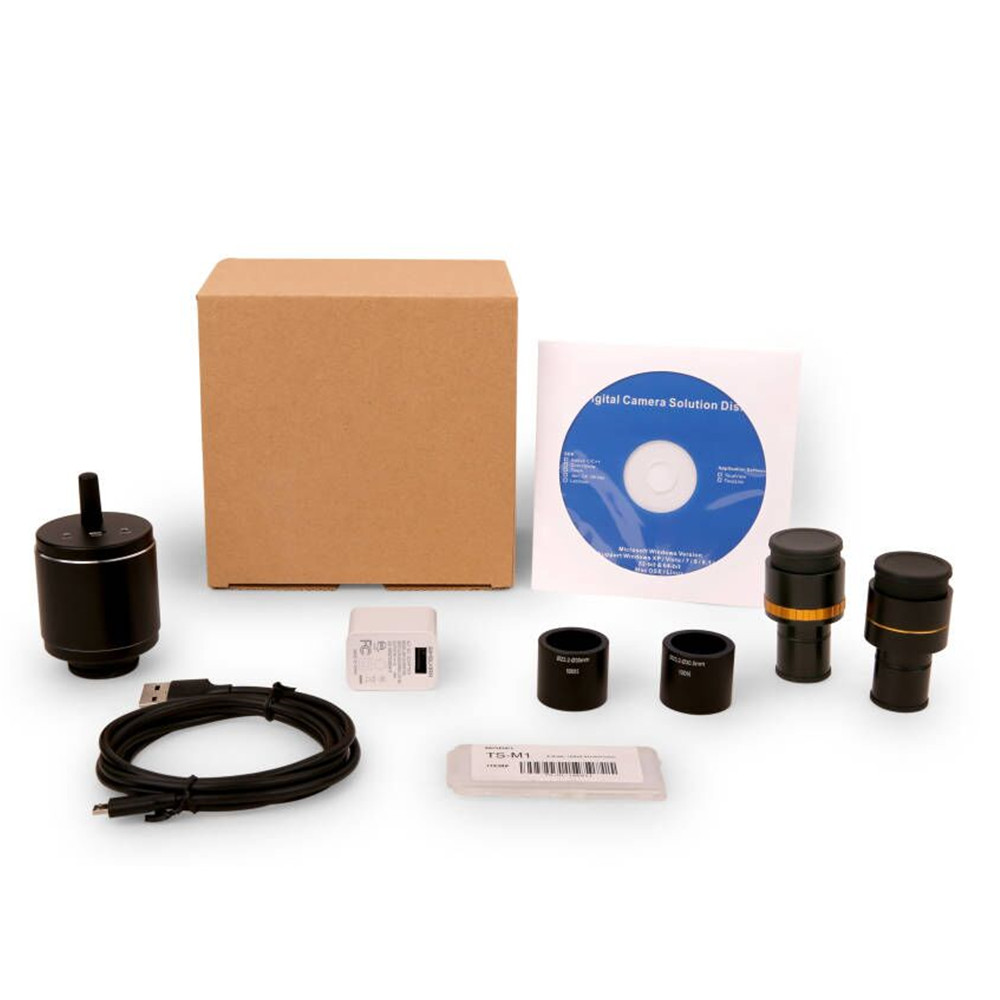 Figure 3‑1 WUCAM1080P Series Camera Packing Information
Standard Packing List

A

Gift box : L:17.4cm W:17.4cm H:7.6cm (1pcs, 0.54kg/ box)

B

WUCAM1080PA

C

Power Adapter: Input: AC 100~240V 50Hz/60Hz, Output: DC 5V 1A

American standard: Model: POWER-U-5V1A(SK12G-0500100U):UL/CE/FCC

European standard: Model: POWER-E-5V1A(SK12G-0500100V): UL/CE/FCC

D

Micro USB data cable 1.5m

Optional Accessory

E

Adjustable lens adapter

C-Mount to Dia.23.2mm eyepiece tube
(Please choose 1 of them for your microscope)

108001/AMA037
108002/AMA050
108003/AMA075

F

Fixed lens adapter

C-Mount to Dia.23.2mm eyepiece tube
(Please choose 1 of them for your microscope)

108005/FMA037
108006/FMA050
108007/FMA075

Note : For E and F optional items, please specify your camera type(C-mount, microscope camera or telescope
camera), ToupTek engineer will help you to determine the right microscope or telescope camera adapter for your application;

G

108015(Dia.23.2mm to 30.0mm Ring)/Adapter rings for 30mm eyepiece tube

H

108016(Dia.23.2mm to 30.5mm Ring)/ Adapter rings for 30.5mm eyepiece tube

I

Calibration kit

106011/TS-M1(X=0.01mm/100Div.)
106012/TS-M2(X,Y=0.01mm/100Div.)
106013/TS-M7(X=0.01mm/100Div., 0.10mm/100Div.)
Two connection methods for WUCAM1080P series cameras
There are two main ways touse WUCAM1080P series.
Connecting camera to the PC with Micro USB port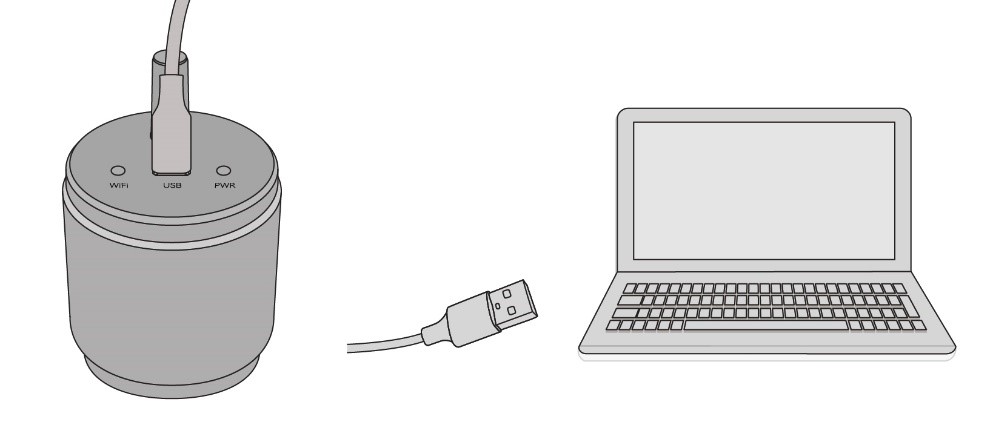 The steps to start the camera are listed below:
Install the ToupView /ToupLite software on your PC;
Connect the Micro USB cable to the power port, Wait for the camera to start;
Open ToupView/ToupLitesoftware. The WUCAM1080Pseries camera will be recognized automatically by software. In ToupView/ToupLitesoftware, select the corresponding WUCAM1080Pseries camera by clicking thecamera name in the camera list.
Camera working in WiFi AP mode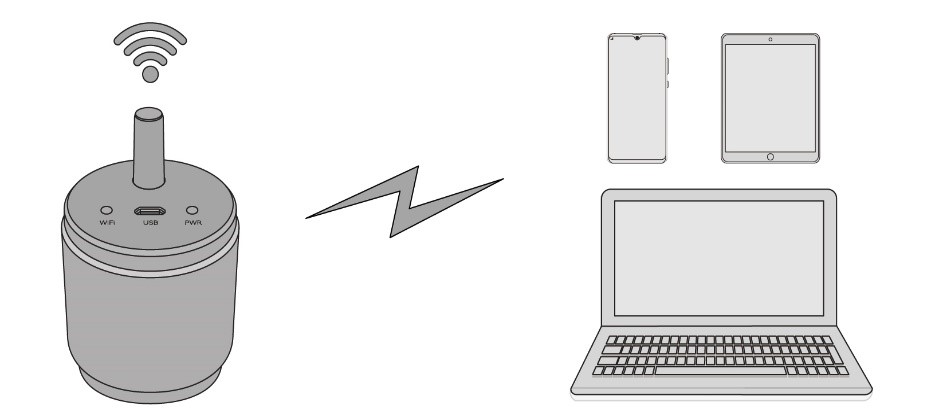 The steps to start the camera are listed below:
Install the ToupView/ToupLite on your PC or install the ToupView App on the mobile device;
Connect the Micro USB cable to 5V power adapter;
Connect the PC or mobile device to the WiFi ssid of camera;
Start the ToupView/ToupLite software or ToupView App and check the configuration. Normally, active WUCAM1080P cameras are automatically recognized. The connected cameras will be listed in the Camera List group of the Camera Control Bar of ToupView/ToupLite on PC. On mobile device, connected cameras will be listedin the Camera Thumbnail page of ToupView App. Click the corresponding camera to start the stream.