Description
Infinity Tilting Trinocular Head
ETTR erect gemel trinocular head, same direction and same moving direction for objective and image, easy to view and operate. The head can be in common use for MX series.
Long Working Distance Metallurgical Objectives
New design of long working distance professional metallurgical objectives.Use semi-apochromatic and multilayer broadband coating technology, image clear and sharp in the whole field, color nature and bright. Long working distance design, W.D. 7.9mm for 50X, W.D.2.1mm for 100X, and there is 20X ultra-long working distance metallurgical objective, which greatly expands the application field of MX series. Complete set of bright/darkfield objectives special use for MX6R, luminance of darkfield illumination reaches double more than traditional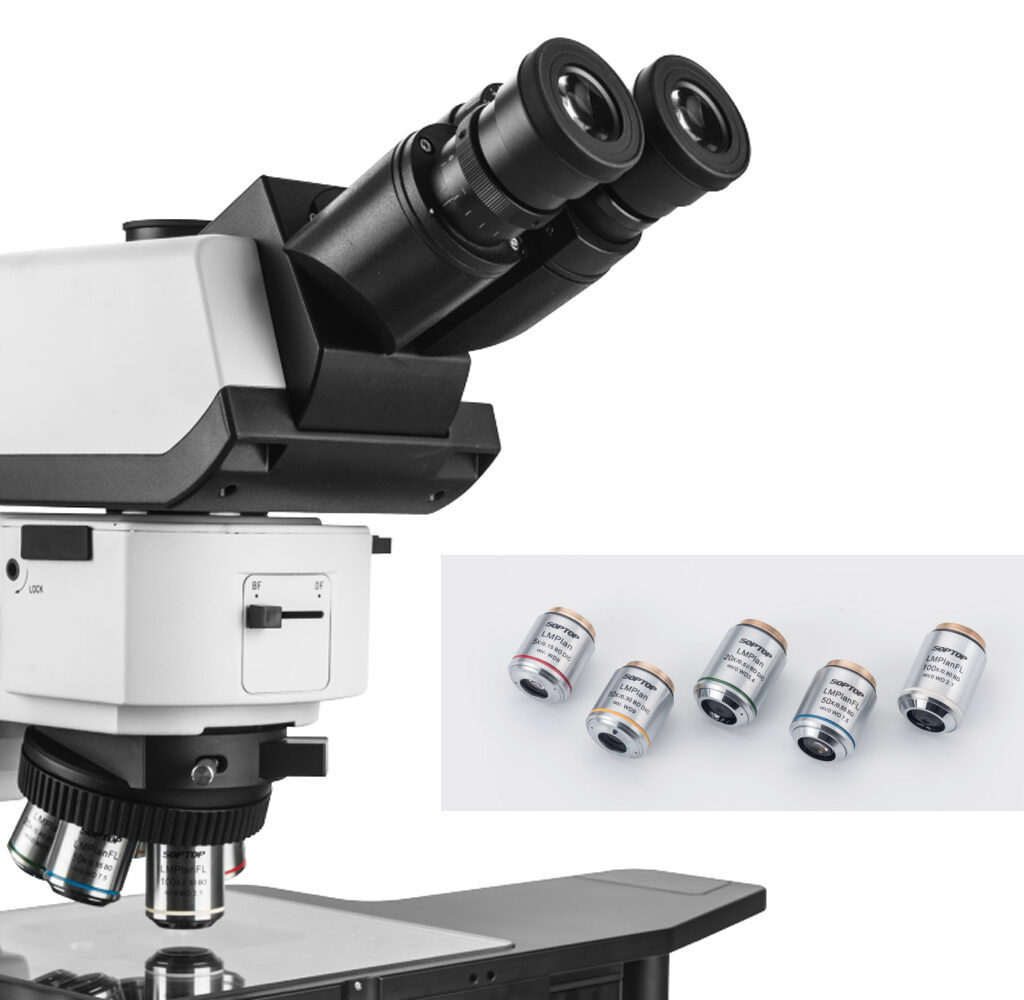 High-performance Nosepiece
Precision bearing design for nosepiece, comfortable and positioning accurate, good concentricity, different kind of nosepiece for option.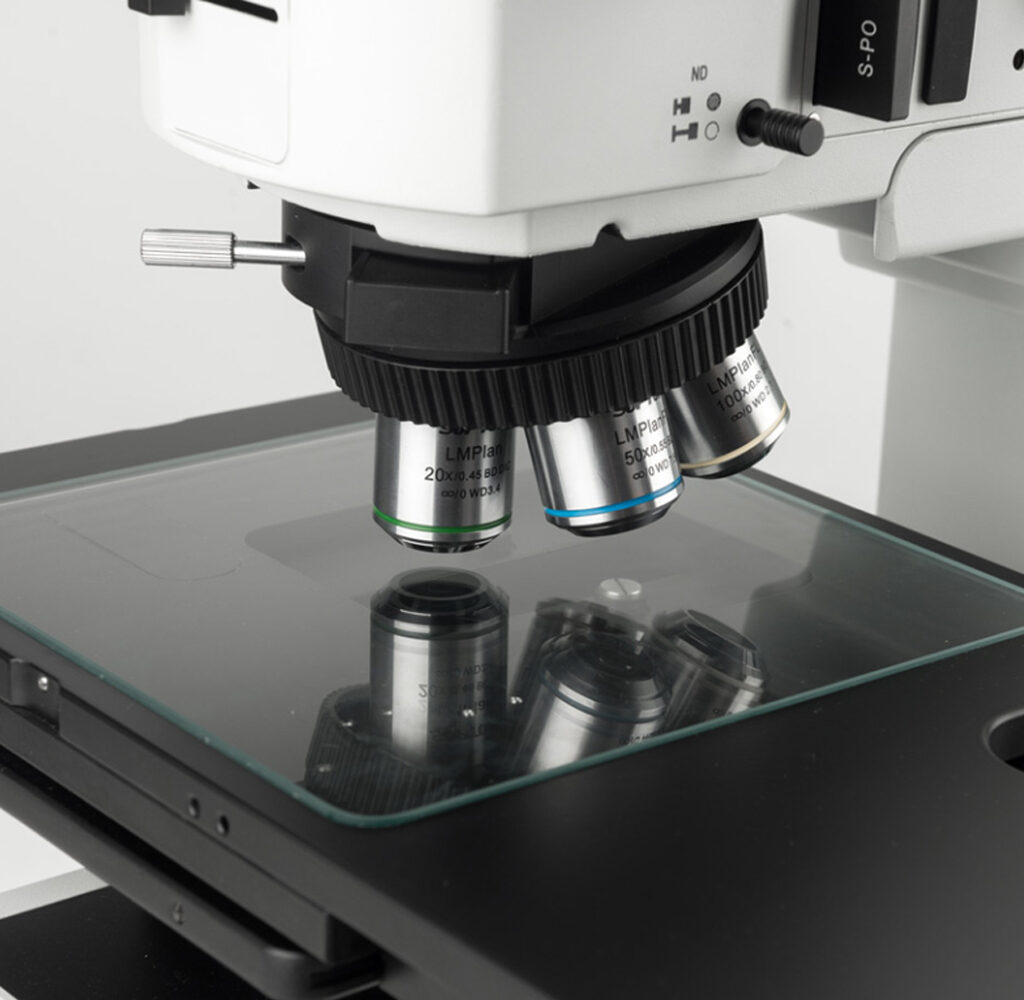 Different for Option
with variable aperture diaphragm, field aperture, and center can be adjusted;switching mechanism for light and dark field, for MX6R/MX6RT.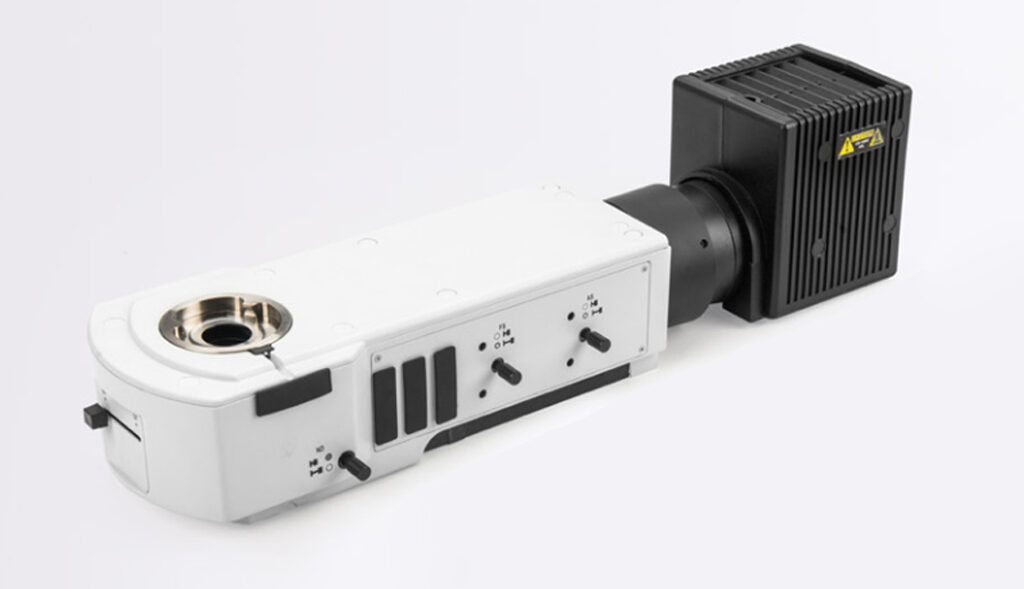 Rich observation methods to meet different detection requirements
Bright Field Observation:Kohler reflected illumination, infinity long working distance plan achromatic metallurgical objectives ensure image clear, flat and sharp from low to high magnification.

Dark Field Observation:MX6R/MX6RT with dark field observation function. Pull the transfer stick to dark field position to observe scratch, impurity dot and other small defect of the sample surface. Built-in attenuator reduces the intensity of light change to eyes when switching between bright field and dark field.

Simple Polarizing Observation:Insert polarizer and analyzer to suitable position of illuminator for polarizing observation. Fixed type and 360 ° rotation type analyzer for options

DIC Observation:Based on orthogonality polarizing, insert Nomarski DIC prism to match DIC observation. Using DIC technology can show obvious emboss for the small high-low difference, increase the image contrast. It can match objectives with DIC function to insure the interference colors same of the whole field of view. Differential interference result is excellent, and DIC result of high magnification objectives is good as well.


Accessories
Photo and Video Accessories:Trinocular head comes with video accessories, user can get the image from monitor or computer, to do image analysis, processing, saving or transmitting. Use a special C mount and a relay lens, and connect with a digital camera to take photos and catch images.



Various Interference Filters for Option
When lighting with 12V100W halogen lamp, LBD sunlight filters can be selected to get soft bright and white background. In industry use, other filters can be selected to adjust the light spectrum to get the best image result.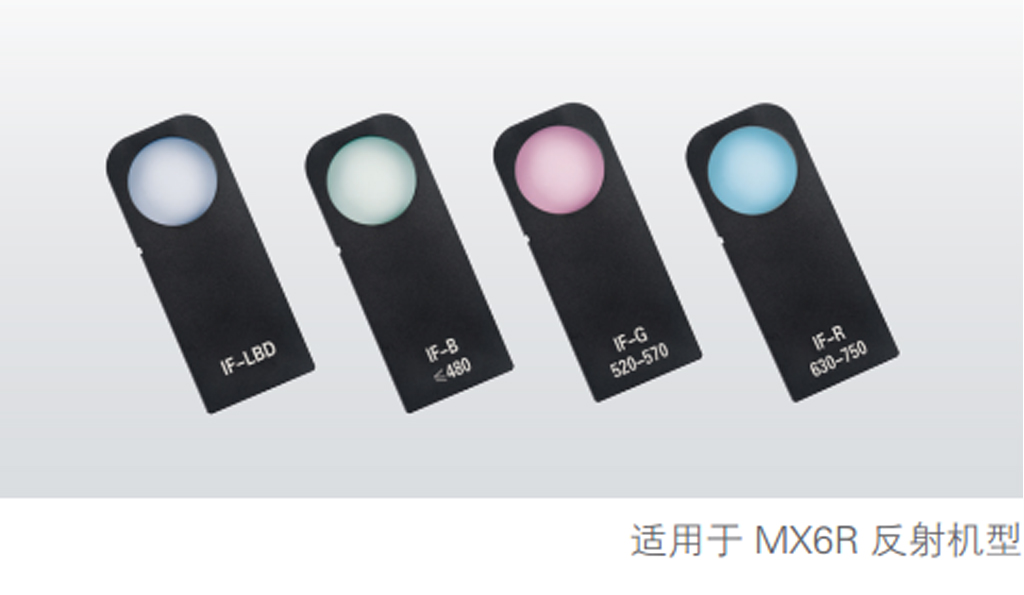 Illumination System
MX6R
MX6RT
Optical System
Infinity color correct optical system
Viewing Head
30° inclined infinity trinocular head, erect image, interpupillary distance: 50-76mm, splitting ratio: 100:0 or 0:100 (supporting 25/26.5mm field of view)
30° inclined infinity trinocular head, inverted image, interpupillary distance: 50-76mm, splitting ratio: 0:100, 20:80, 100:0 (supporting 25/26.5mm field of view)
5-35° adjustable, erect image, tilting trinocular head, interpupillary distance: 50-76mm,unilateral diopter adjustment: ±5 diopter, splitting ratio: 100:0 or 0:100 (for 22/23/16mm field of view)
Eyepiece
High eye point wide field plan eyepiece PL10X/22mm, micrometer attachable, diopter adjustable
High eye point wide field plan eyepiece PL10X/23mm, diopter adjustable
High eye point wide field plan eyepiece PL10X/25mm, diopter adjustable, reticle attachable
High eye point wide field plan eyepiece PL10X/26.5mm, diopter adjustable, reticle attachable
High eye point wide field plan eyepiece PL15X/16mm
Objective
Long working distance plan dark field/ bright field achromatic metallurgical objective(5X、10X、20X、50X、100X)
Long working distance bright field/dark field semi-apochromatic metallurgical objective(5X、10X、20X、50X、100X)
Ultra-long working distance bright field/dark field semi-apochromatic metallurgical objective (20X)
Nosepiece
Intilted, quintuple nosepiece, with DIC slot
Focusing Mechanism
Reflected frame with low position coaxial focusing mechanism, coarse range:33mm, fine precision: 0.001mm,with upper limit and tension adjustment. Built-in 100-240V wide voltage system, with brightness setting button and reset button
Transmitted & reflected frame with low position coaxial focusing mechanism, coarse range:33mm,fine precision:0.001mm, with upper limit and tension adjustment. Builtin 100-240V wide voltage system,5W warm color LED transmission illumination system , the upper and lower light can be independently controlled
Stage
6 inches three-layer mechanical stage with low position coaxial adjustment; size: 445mm×240mm, moving range for reflected: 158mm×158mm; moving range for transmitted: 100×100mm; with clutch handle for quick movement; glass plate for transmitted and reflected use.
Illumination System
Bright field/ dark field reflected illuminator, with iris aperture diaphragm and field diaphragm, center adjustable; with switch device with bright field and dark field; with filter slot and polarizing slot
Camera Adapter
0.35X/0.5X/0.65X/1X C-mount adapter, focus adjustable
Others
polarizer, fixed analyzer, 360° rotating analyzer; interference filter; high precision micrometer;DIC attachment